I don't know what is wrong with developers today, but it is a growing trend to make things "just work" at the expense of leaving any sort of options for the user to self-configure. Extra or advanced options seem to be a taboo with new applications, which is a real shame.
SugarSync v2 beta is one of these applications. Even the installer asks no questions, not letting me choose an installation folder, or where to put the SugarSync folder to begin with.
Well, one thing it installs is a virtual disk driver that enables a new SugarSync virtual drive, in my case G:. To disable this, open device manager as an administrator and disable the virtual disk driver.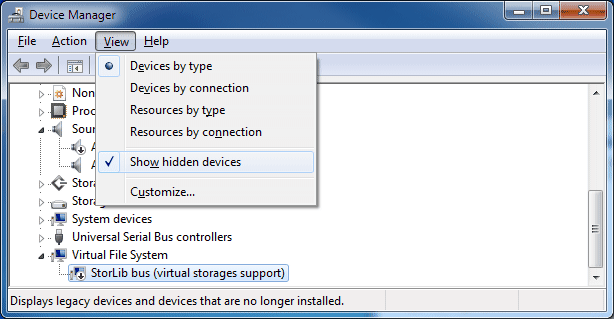 You will need to show hidden devices to see it. Right click the device and disable.